Indian woman from scheduled caste community dies after gang-rape, and assault in Hathras, UP
Courtesy: CNN
Recent Cases
Lynching three Dalit youth for falling in love with a Maratha girl
Three Scheduled Caste youths Mr. Sachin Gharu (24), Mr Sandeep Thanvar (25) and Mr Rahul Kandare (20), were called at home to clean septic tank and all were brutally murdered and their mutilated body parts scattered in a septic tank and a dried-up well on 1st January 2013 evening to teach lesson to Mr Sachin Gharu who fell in love with a Maratha girl studying at Trimurti Pavan Pratishthan School and College in Ahmednagar's Nevasa Phata and also killing his two innocent collegues to wipe out evidence and witnesses.All three were belonging to Scheduled Caste Bhangi Mehtar Community.Mr Sachin Gharu was an employee of the school where the Maratha girl was a student.
Courtesy: The Hindu
Lynching of a Buddhist(Scheduled Caste) boy due to playing Dr. Ambedkar's rington, Ahmednagar, Maharashtra State
Mr. Sagar Shejwal a student of nursing college was hit with a beer bottle and later lynched by four high caste youths in beer bar on 16May 2015 afternoon at Shirdi, Ahmednagar district, Maharashtra state for refusing to stop Dr. Babasaheb Ambedkar's ringtone in his mobile. He was at Shirdi town to attend to a wedding and was sitting in the beer bar listening Dr. Babasaheb Ambedkar's song on his mobile. The accused asked him to stop the ringtone where the victim had argument with the upper caste boys.
Dalit boys beaten, caste abused, and sodomized to force EMI payment of a Motorcycle in Nagaur District of Rajasthan. Courtesy: The Print
Two dalit scheduled caste cousins, Pannaram Nayak and Visharam Nayak, were severely beaten up, caste-abused and sodomized by an upper-caste Rajput, Hanuman Singh and six accomplices for reportedly failing to pay an EMI for their motorcycle. Singh is the owner of the automobile agency where the cousins had bought the motorcycle from on a monthly installment basis.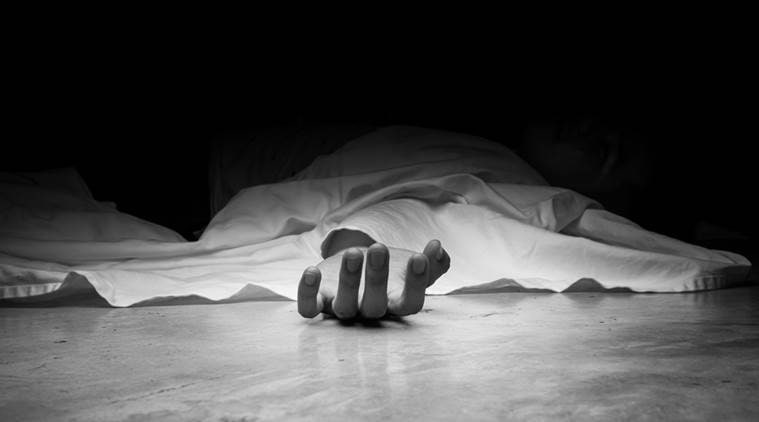 Lynching of a Buddhist on the ground of marrying with caste girl in Aurangabad District Maharashtra
Authorities in Aurangabad have charged Devidas and Rohidas Devka with the murder of Bhimraj Gaikward, and for violence against the Gaikwad family on the night of March 14, 2020. The attack, a caste-related hate crime had roots in seeking revenge over the suspicion of Bhimraj's older brother "luring away" a girl from the Devka family. The girl had been reported missing several days before this particular incident.
A SC Youth beaten to death for Open defecation in upper caste farm in Villupuram District TN. Courtesy: News 18
A scheduled caste youth Mr. Shaktivel, aged 24 was caste abused and beaten mercilessly on charges of openly defecating in the farm belonging to a dominant caste on 12th Feb 2020 by a mob lead by K Raja and his wife R Gowri.